In 2019, Uniqlo assigned Warp Japan to handle the Sustainability content and web page to increase user awareness.
Digital Strategy
Web Development
Art Direction
Overview
We had a great opportunity to work closely with the Uniqlo Sustainability team to build a dedicated website and their digital presence.We created the concept, storylines and produced video-series. We also helped them creating a story about their contribution to a better environment. Each story encouraged the audience to genuinely learn about sustainaility in their daily life and share it among their friends.
Responsive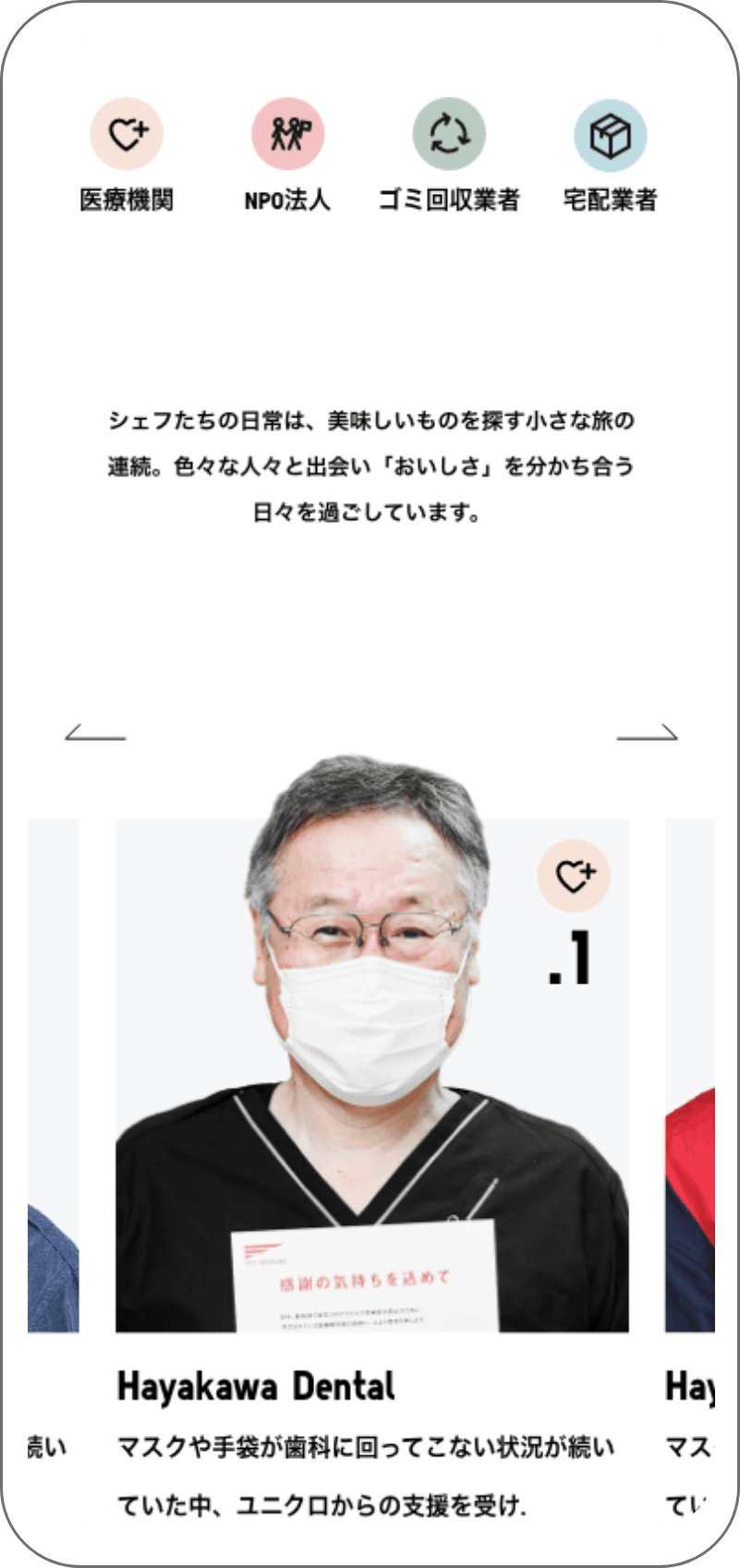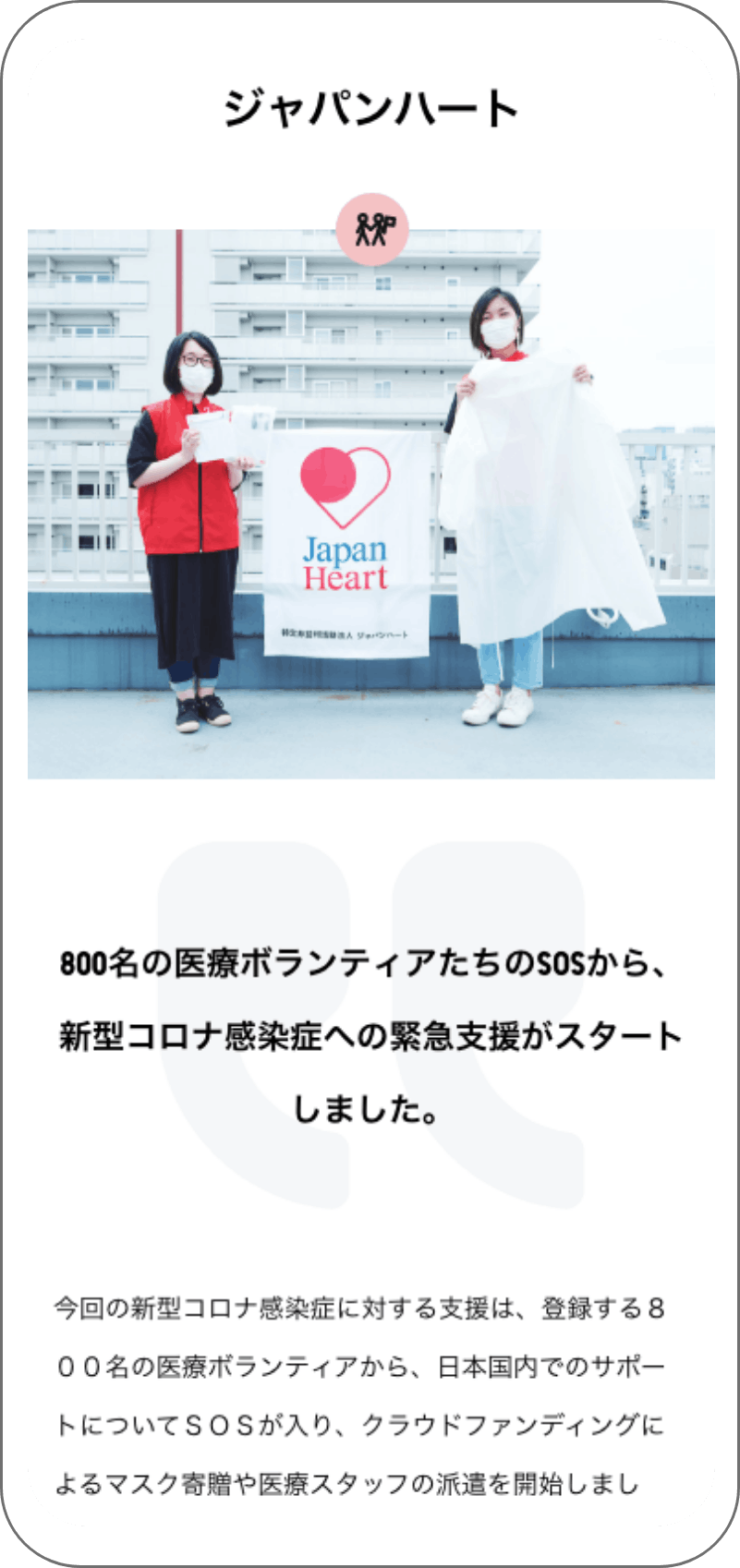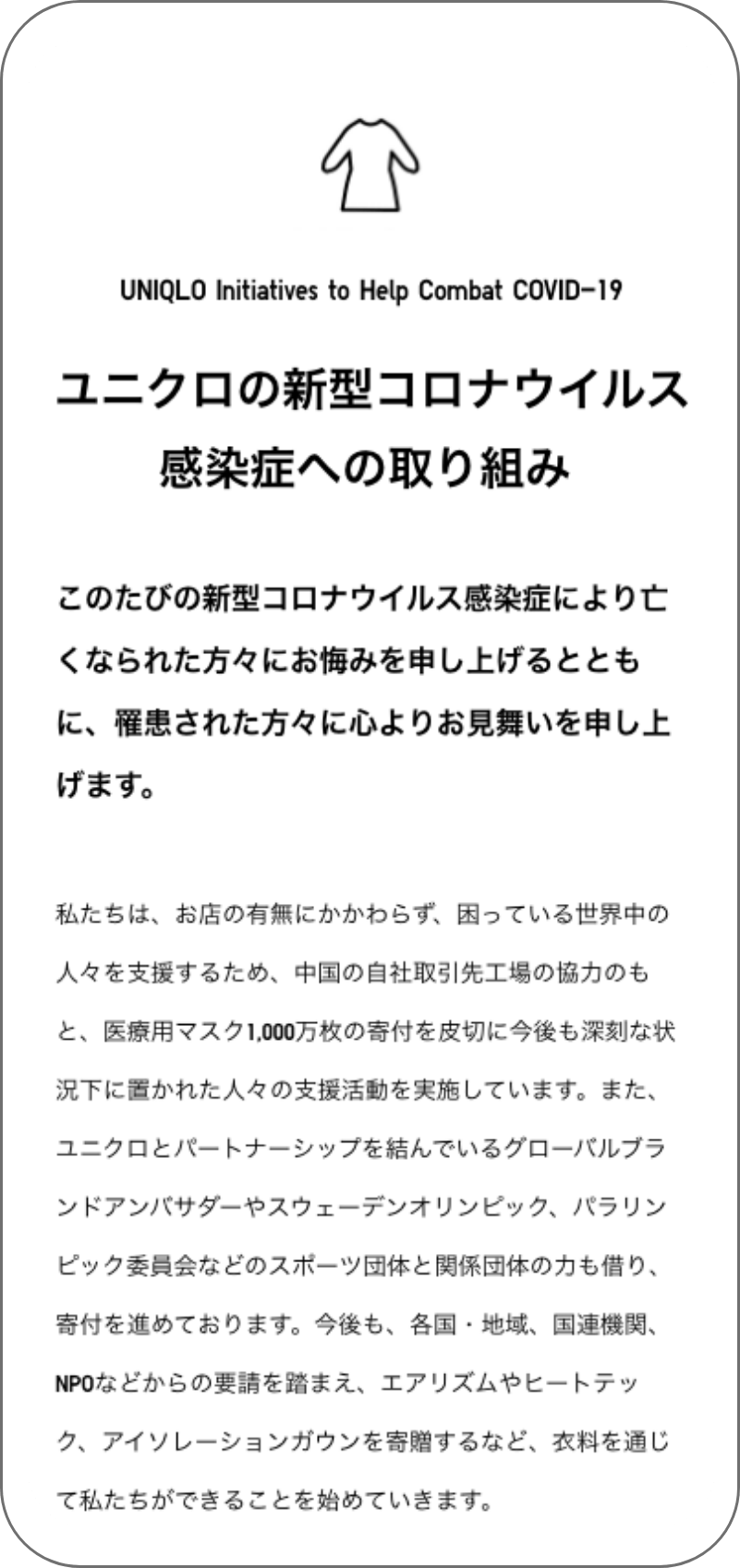 Task
Digital Content. Through Uniqlo's social media channel, we deliver sustainability story and how Uniqlo put their effort to cover this issue.
Website. We build a dedicated page for Uniqlo Sustainability. This website contains all information and Uniqlo contribution. To fit Uniqlo's target audience, we developed a simple and user-friendly website, using some illustrations to be accessible on various devices and platforms.
Production. Alongside digital solution, we also support the offline activation by creating posters and several print material for the sustainability event.
Result
By activating all channel, user get more information and increase their awareness about sustainability and refugee life. Some events and activation was held by Uniqlo in Japan.
People do more contibutions by recycling their clothes and come to Uniqlo stores.