UNIQLO Sustainability est une campagne d'engagement numérique mise en place par UNIQLO visant à accroître la sensibilisation à la durabilité.
Digital Strategy
Web Development
Art Direction
Overview
Ses objectifs se déclinent en 3 points principaux : Recyclage, Réfugiés et Environnement. Nous avons eu l'occasion de travailler en étroite collaboration avec l'équipe d'UNIQLO Sustainability afin de créer un site web dédié et d'assurer leur présence numérique.Nous les avons également aidés à créer une histoire sur leur contribution à un meilleur environnement. Chaque histoire encourage le public à s'informer sur le développement durable dans sa vie quotidienne et à le partager avec ses amis.
Responsive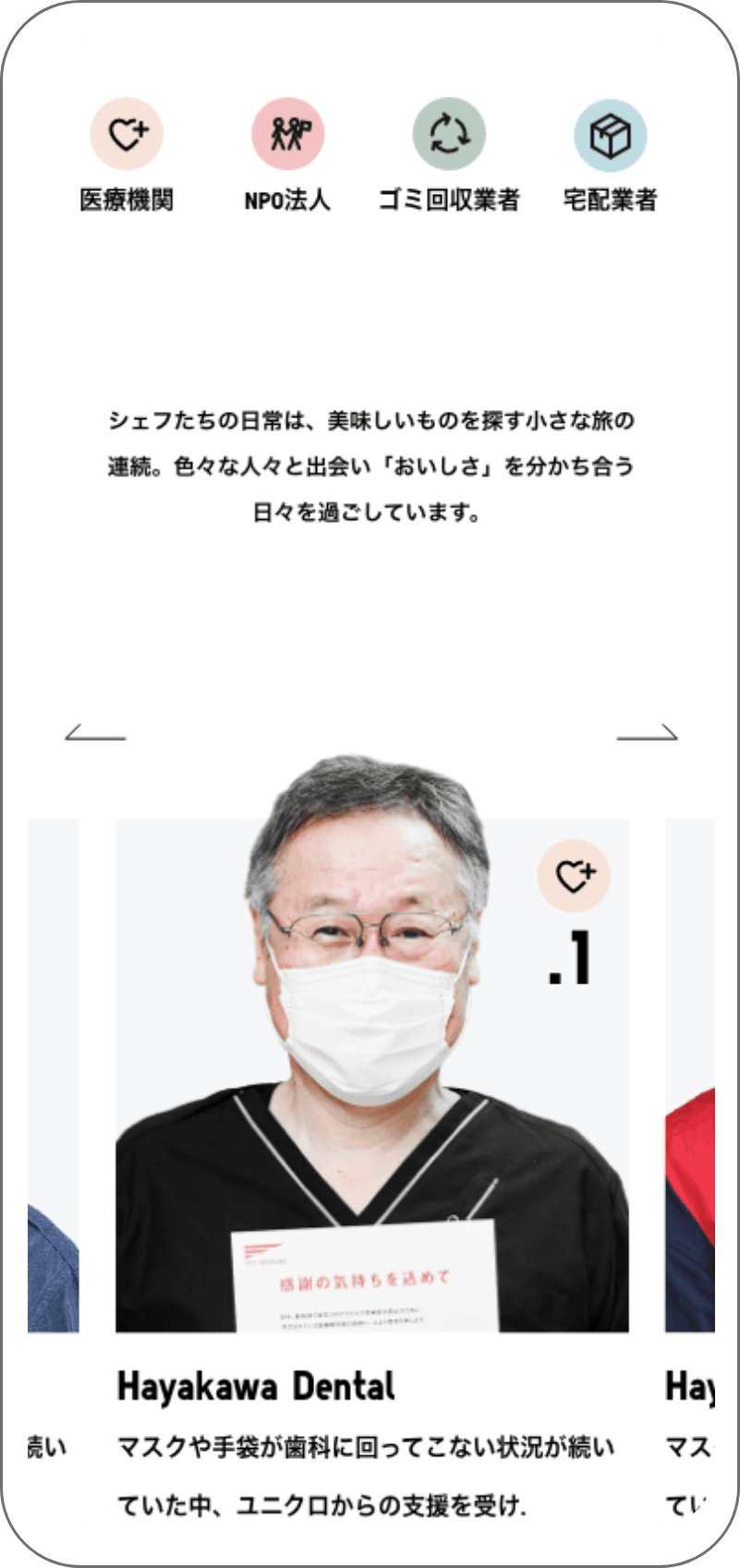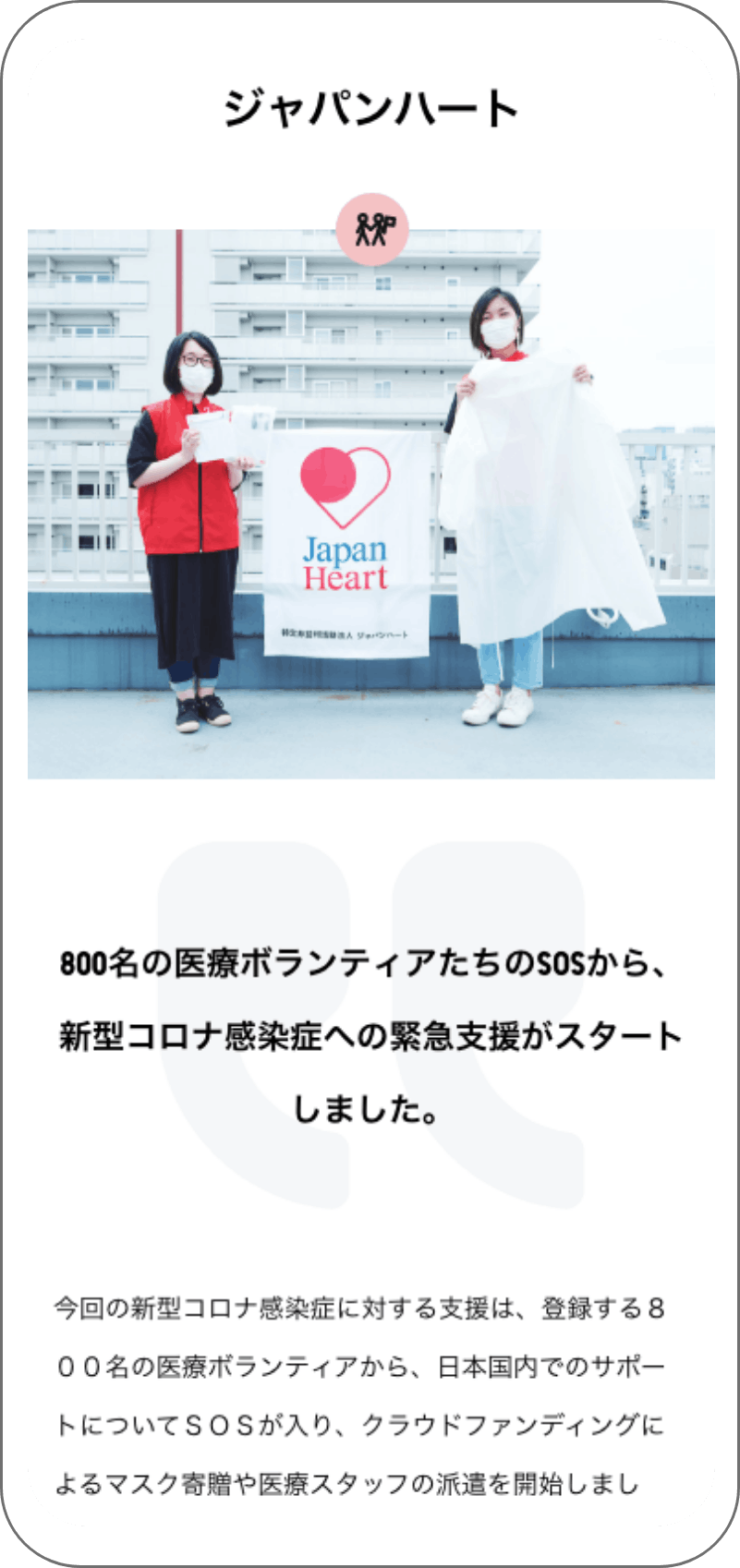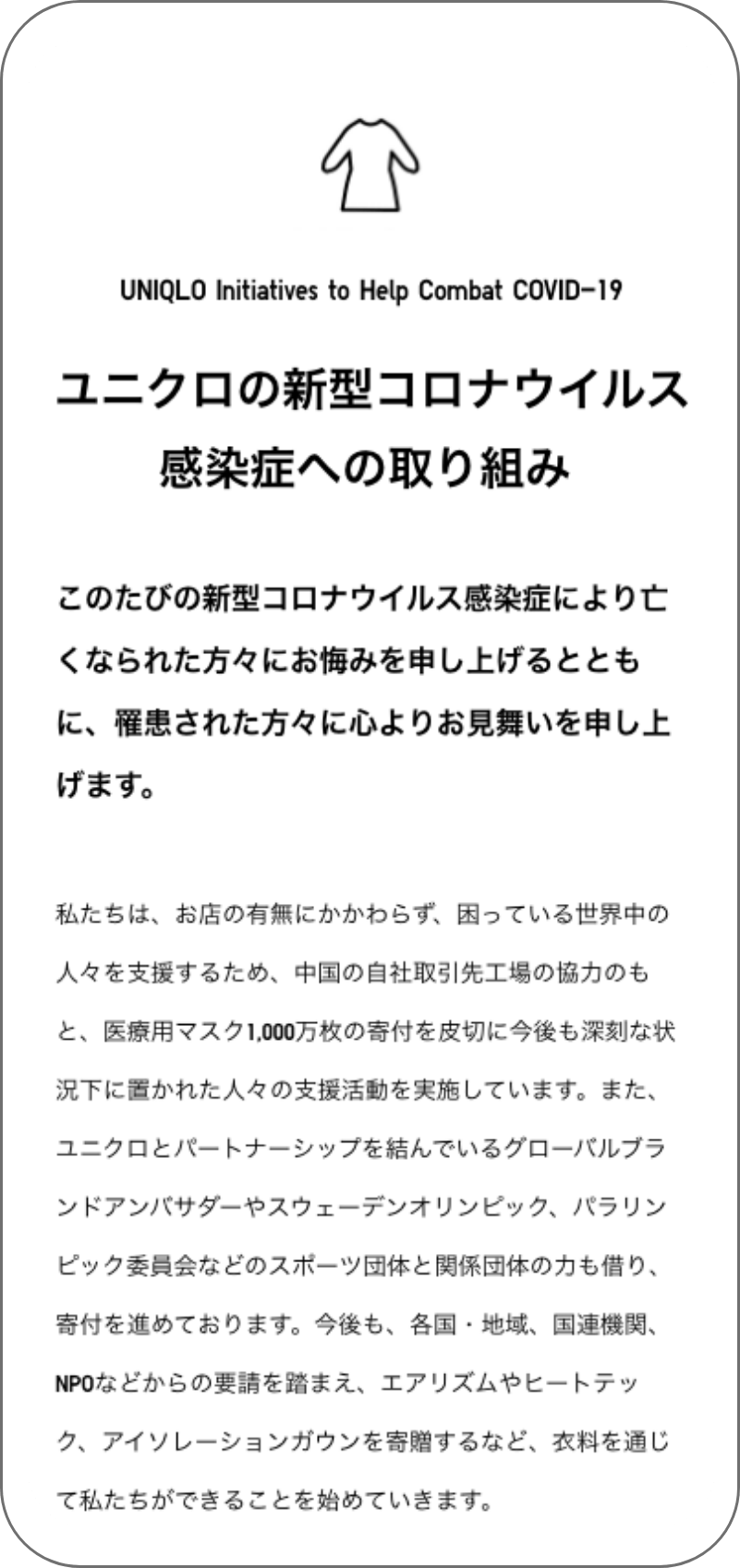 Task
Digital Content. Through Uniqlo's social media channel, we deliver sustainability story and how Uniqlo put their effort to cover this issue.
Website. We build a dedicated page for Uniqlo Sustainability. This website contains all information and Uniqlo contribution. To fit Uniqlo's target audience, we developed a simple and user-friendly website, using some illustrations to be accessible on various devices and platforms.
Production. Alongside digital solution, we also support the offline activation by creating posters and several print material for the sustainability event.
Result
By activating all channel, user get more information and increase their awareness about sustainability and refugee life. Some events and activation was held by Uniqlo in Japan.
People do more contibutions by recycling their clothes and come to Uniqlo stores.