Morugi is a Japanese e-commerce website that sells various well-known Korean streetwear brands.
UI/UX Design
Web Development
Art Direction
Digital Strategy
Overview
We have been working with TSI, one of the biggest e-commerce company in Japan, for several years. This time they wanted to expand their business on Korean streetwear brands. As Korean fashion fans are increasing in Japan, they saw the opportunity to build and support the community with diverse products. The scope of the project was to develop the brand identity and design of the entire website.
Responsive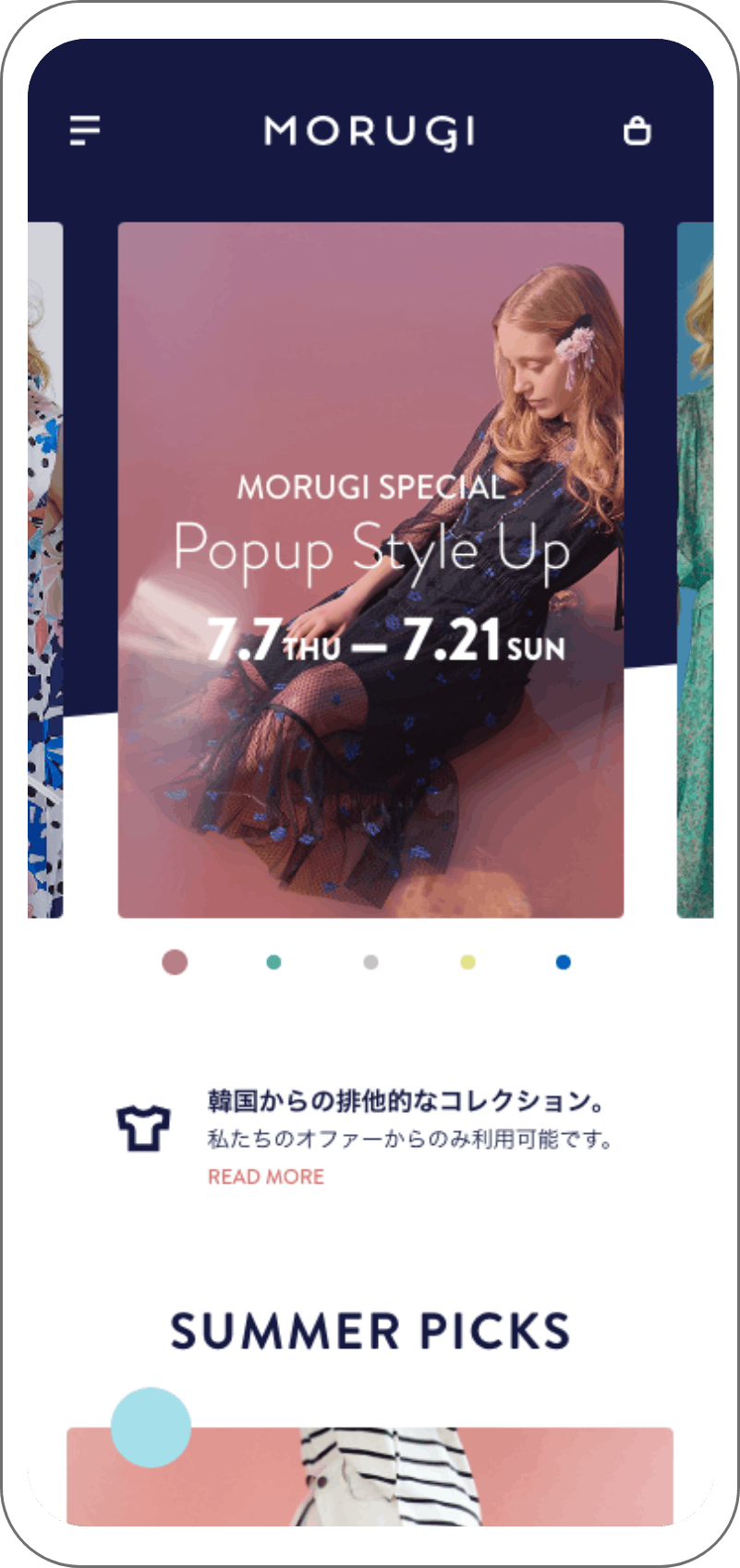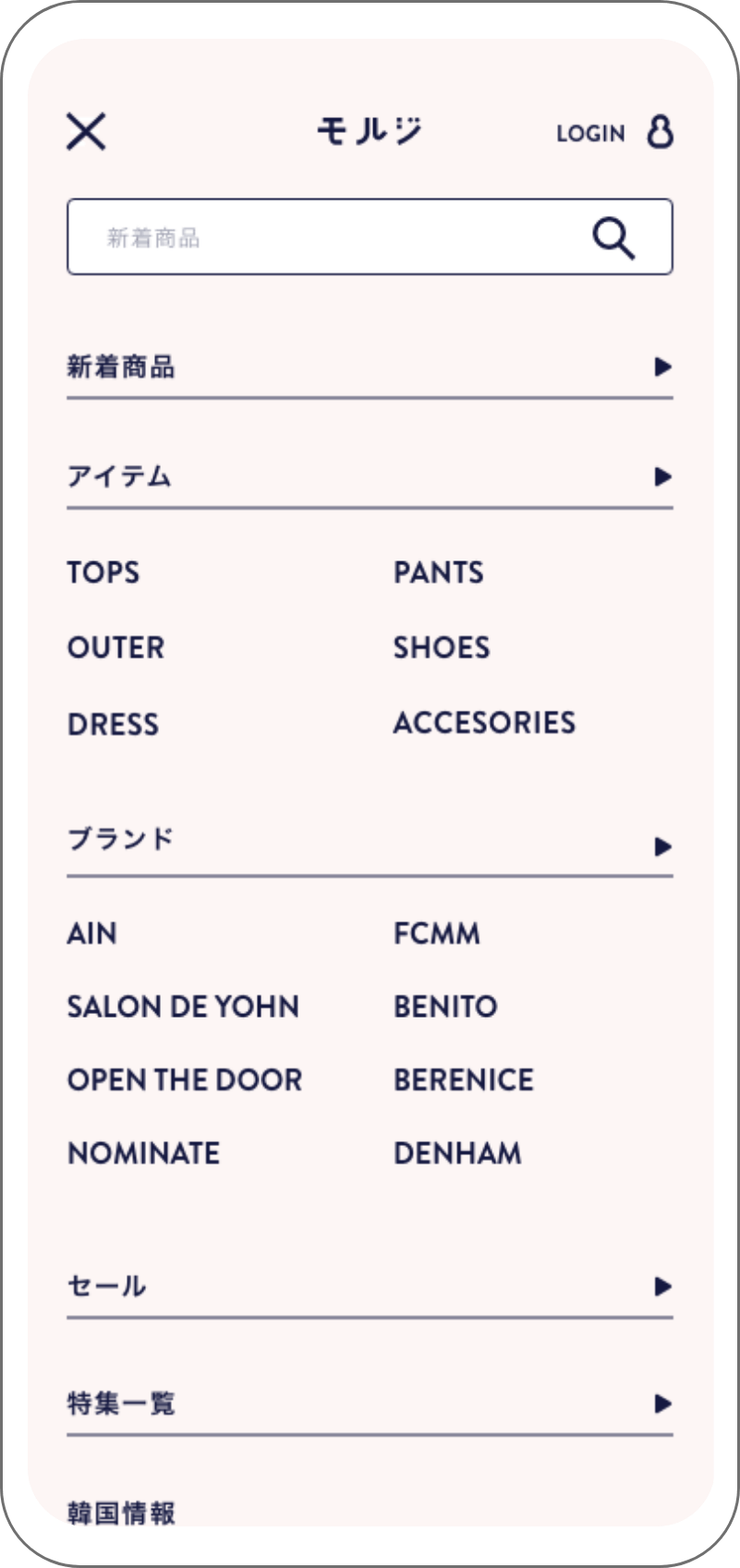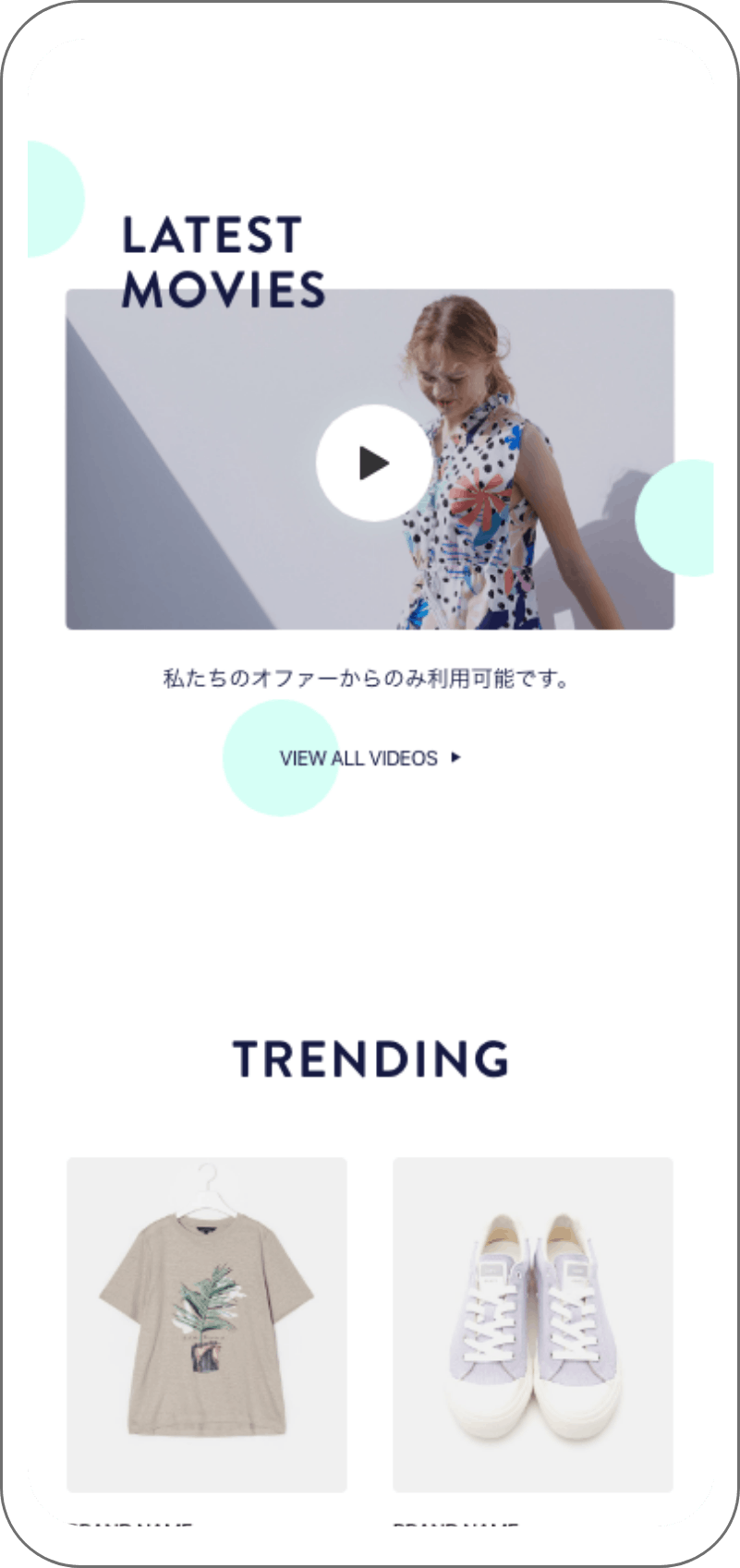 We thoroughly researched the Korean fashion trends so as to Develop a strong identity that represents the Korean brands' voices and engage their fans.
Process
Brand Identity. The brand identity needed to be dynamic, immediately connected to the theme of fashion and connecting ideas/patterns typical to the Korean streetwear culture.
Website. Once the brand identity was found, we designed the website around it. One of our main goal was to craft the pages' contents, navigational flow, blog, sections,... to be accessible by everyone, not only the Korean fans.
Production. It is very important that a website is easily maintainable by administrators, we built the e-commerce using a Japanese platform that our client was accustomed to. We built around it to add animations and create a great experience for end users.
Responsive