Graf Lantz brought fun and style to the once overlooked miracle fabric. Keeping things simple, natural and different are their main motto.
UI/UX Design
Web Development
Art Direction
Overview
In 2018, Graf Lantz hired us to design their new Japan e-commerce store. Users can browse and buy unique collection of wool, leather, organic cotton, linen and canvas collections brands. Premium, sustainable and high performing materials are the ways they approach luxury goods. They are thoughtfully designed to be functional and have multipurpose uses.
Responsive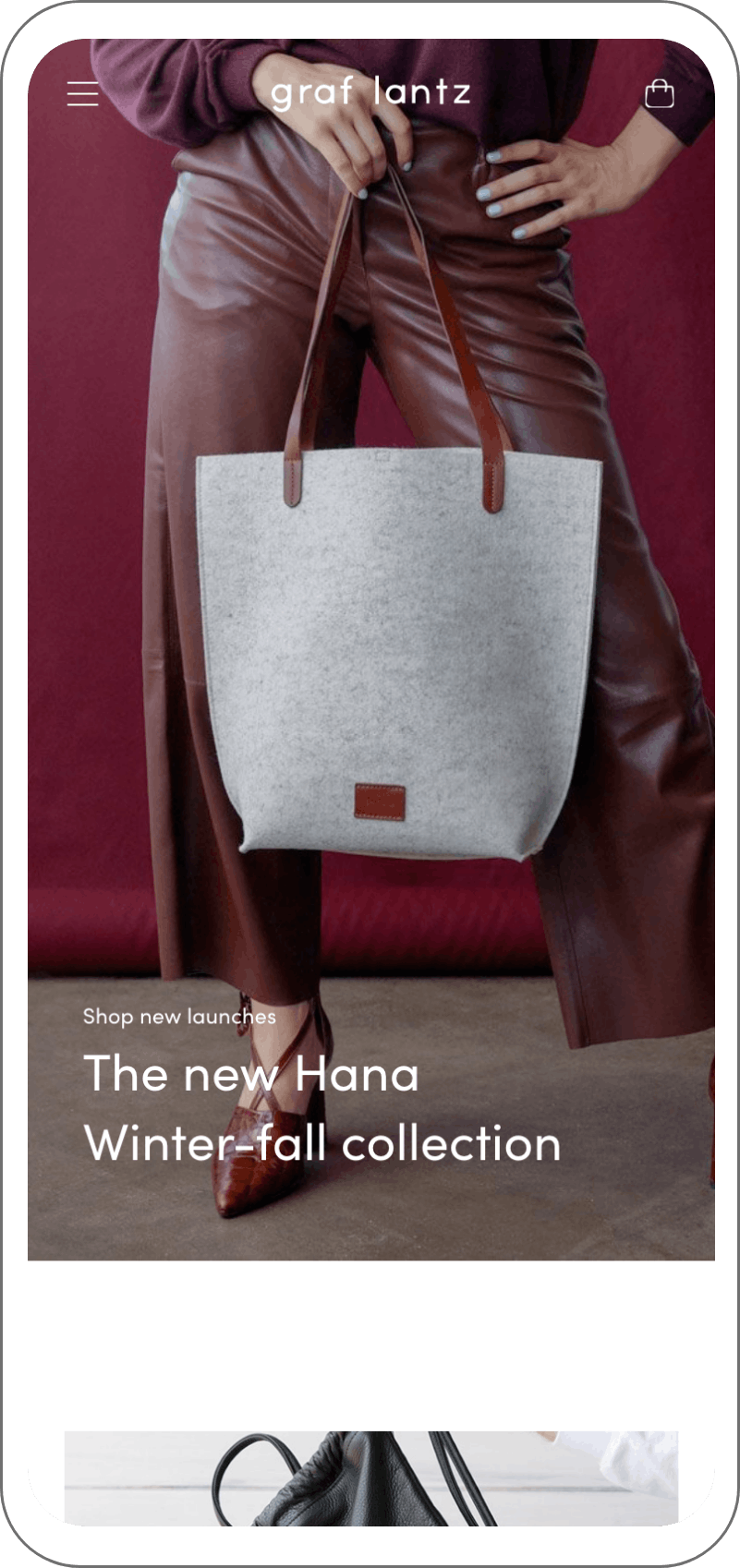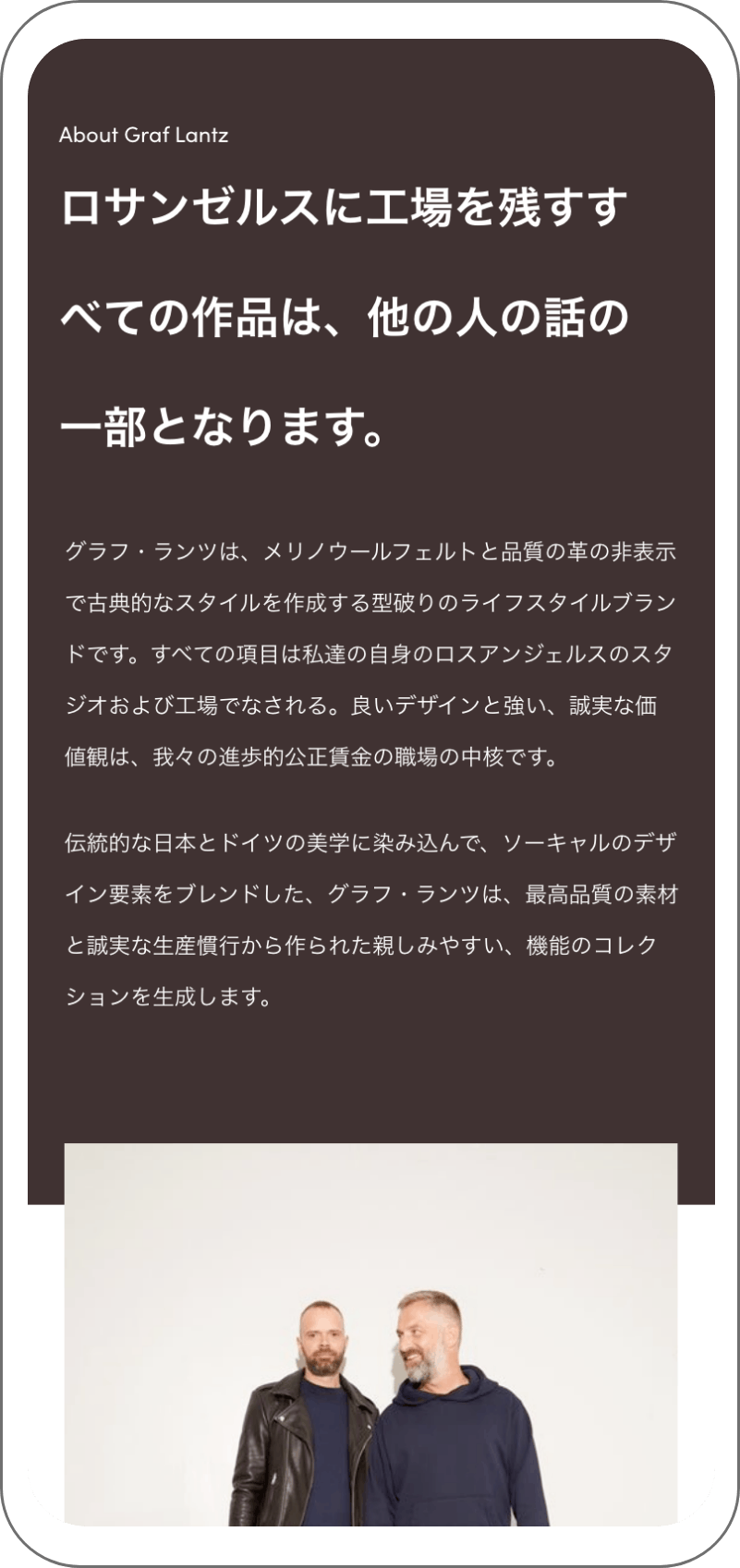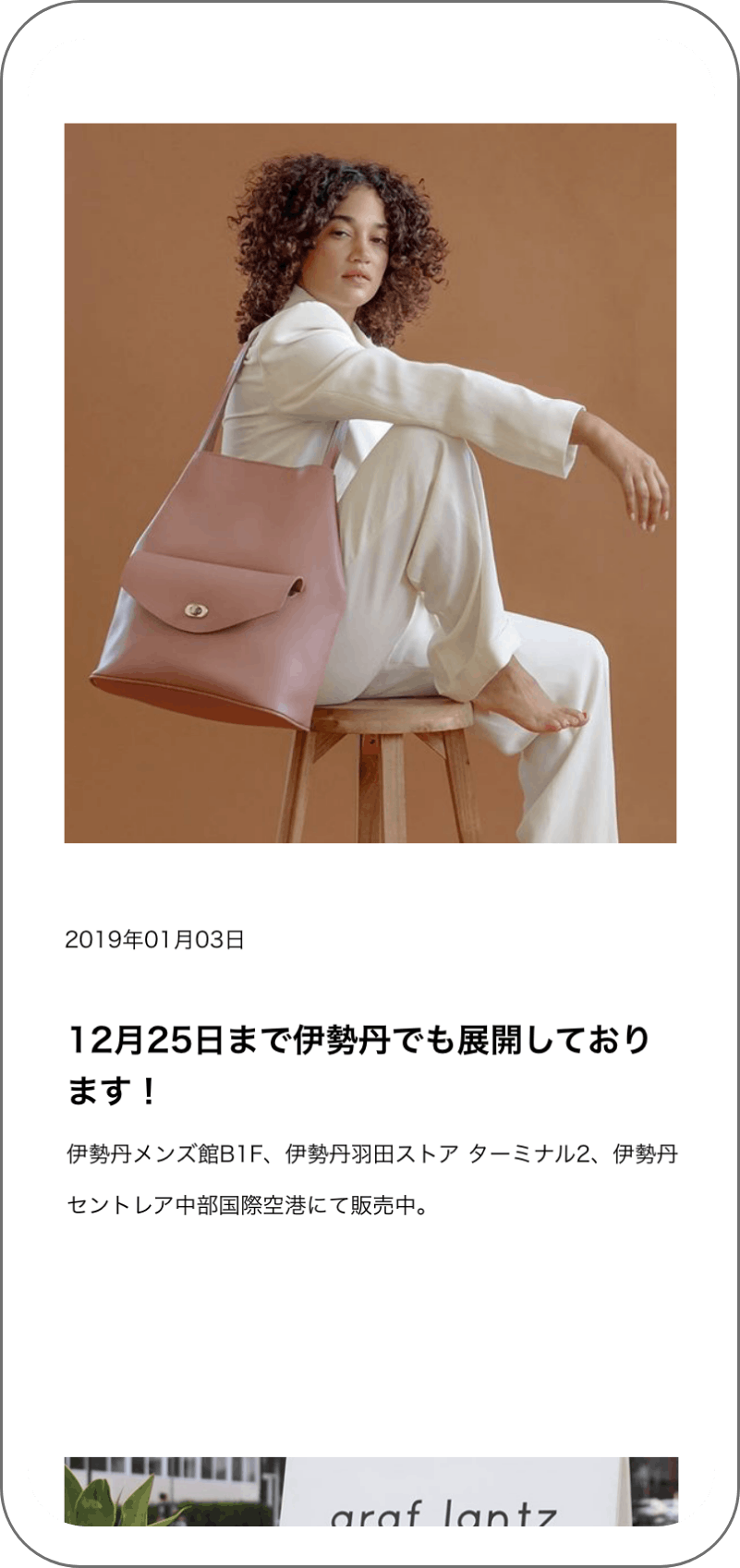 While creating the user interface, we paid special attention to the brand characteristics (elegant, mature, high-end, minimalistic, sustainable) and the personas' needs (sophisticated, unique and extra things).
Process
We couldn't have designed a product our users love without the help of the people who will actually use it – it might sound like a cliché, but in good UX this always holds true.
Dare to experiment. We customized the site using the latest WebGL animation. To bring a more user-friendly e-commerce, we also added smooth scroll and transitions that fit the brand character.
Small things can make a huge difference – Changing the color background didn't seem like big innovations at the time but it created more dynamic transitions and improved the navigation between products.
Responsive